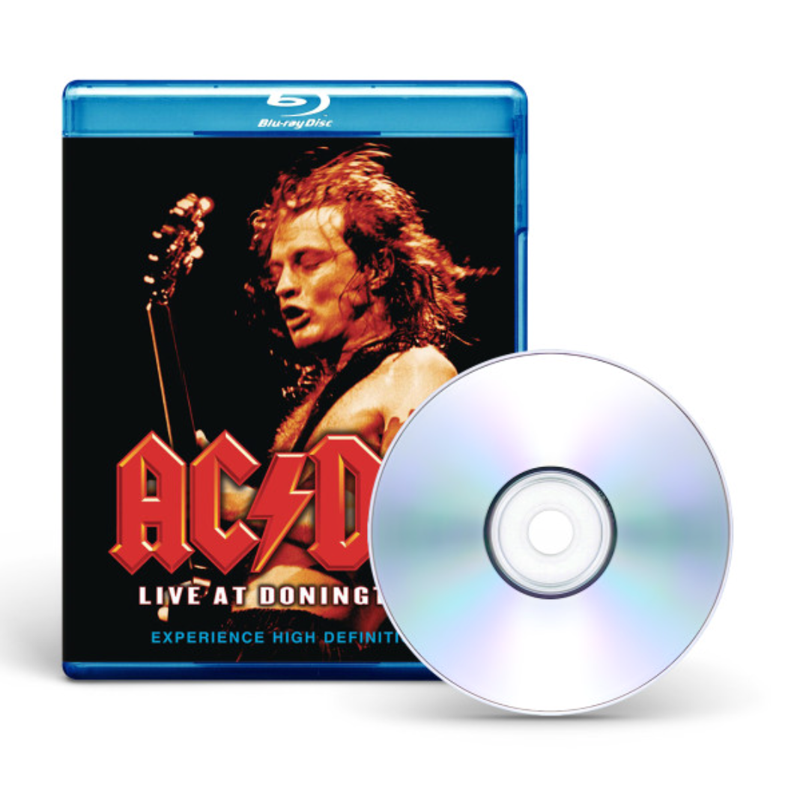 AC/DC Live At Donington BluRay
2007 Blu-ray special edition reissue of the August 17, 1991, AC/DC performance at England's famous Monsters of Rock festival at Castle Donington. Special features include a newly remixed & remastered version for Blu-ray, PCM Stereo, Dolby Digital 5.1 640 kbps, PCM 5.1 Surround Sound 48 kHz/24 bit, new 35mm film transfer to hi-def, audio commentary from Angus & Malcolm Young, Iso-cam versions of select songs for each band member, plus an in concert & full catalog interactive discography.
When AC/DC came crashing through the gates of Castle Donington that August of 1991, they proceeded to assault the massive audience with a two hour set full of their greatest hits, & over the top visual spectacles that included firing cannons, the hells bell & a giant inflatable Rosie. Filmed in 35mm Panavision with 26 cameras, this is one of the greatest live concert documents of all time. This was the band's first major live release with lead singer Brian Johnson.